Menu
Moms
We are starting a new line of smaller dogs here at LTM Kennels
Havanese/ Havapoos (Havanese and mini poodle)

Let me introduce you to our future mommas.

Havanese / Havapoos
Izzy
Izzy is our tri coloured Havanese. Her pups will mature to 8-12 lbs
Oreo
Oreo is our black parti Havanese. She is a little larger and her pups should mature to 10-15 lbs.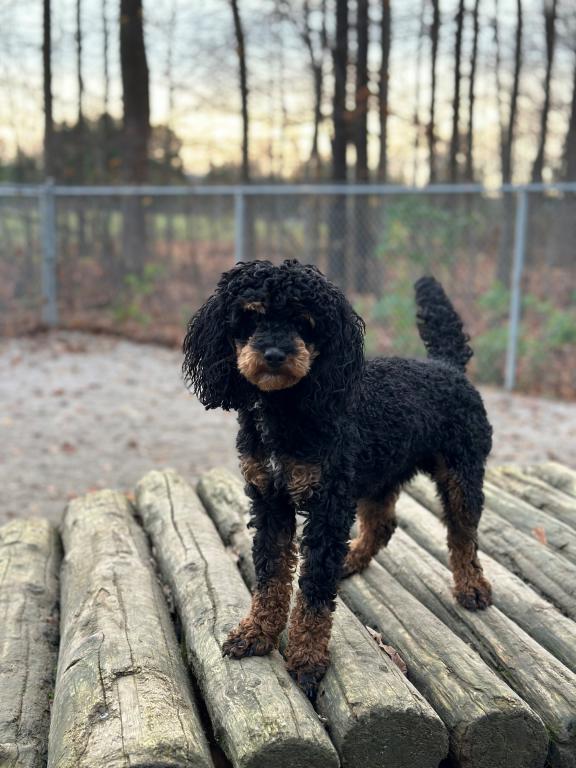 Stella
Stella is our black phantom mini poodle and paired with our beautiful boy Teddy we will get some pretty lovely little Havapoos maturing to 12-18 lbs
Tilly
Tilly is our Gold Havanese. We look forward to seeing her first litter later this year. Her pups will mature to 8-12 lbs
Poodles
Aspen
Aspen is our cream standard poodle. She is a very expressive and happy girl.
Babe
Babe is an apricot abstract standard poodle. She is gentle and sweet.
Coco
Coco is our brown Merle standard poodle. Depending on which of our gorgeous males she is paired with she will produce poodles or doodles from moyen to standard size in browns, blacks, creams in abstract, parti and Merle. Weigh range from 30-50 lbs
Paris
Paris is our red abstract moyen standard poodle. She can produce reds, blacks, creams, apricots in solid and abstract as well as parties and merles.
Penny
Penny is one of our gorgeous red Merle standard poodles that is in our guardian program which means that when she is old enough she will return to be bred and then come back to have her litter.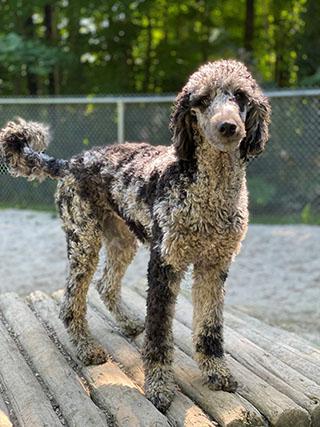 Prin
Prin is a phantom merle moyen poodle. She is outgoing and smart.
Doodle
Abby
Abby is our med red goldendoodle. She will produce small to med sized pups depending on the male she is bred to. Mini doodles (20-35 lbs) and med (35-45 lbs)
Isla
Isla is an F1b Merle labradoodle. She is a lovable funny girl. Paired with one of our male poodles she will produce beautiful F1bb puppies
Lexus
Lexus is a red abstract F1bb mini labradoodle. Paired our boy Riley she will produce mini F2bb labradoodles in various colours in solid, abstract and parti. She will produce pups in the 25-40 lb range
Mirabella
Bella is a geourgous blue merle F1 Labradoodle. She also carries brown, so depending on which male she is paired with, she will produce blacks, browns and creams in solid and abstracts as well as blue and red merle F1b puppies.
Nova
Nova is also one of our guardian dogs. She is an F1b brown phantom labradoodle. She can produce phantoms, merles, partis, abstracts and solids in brown, black and creams depending on which stud she is paired with. We are excited to see what she will produce in her first litter in 2021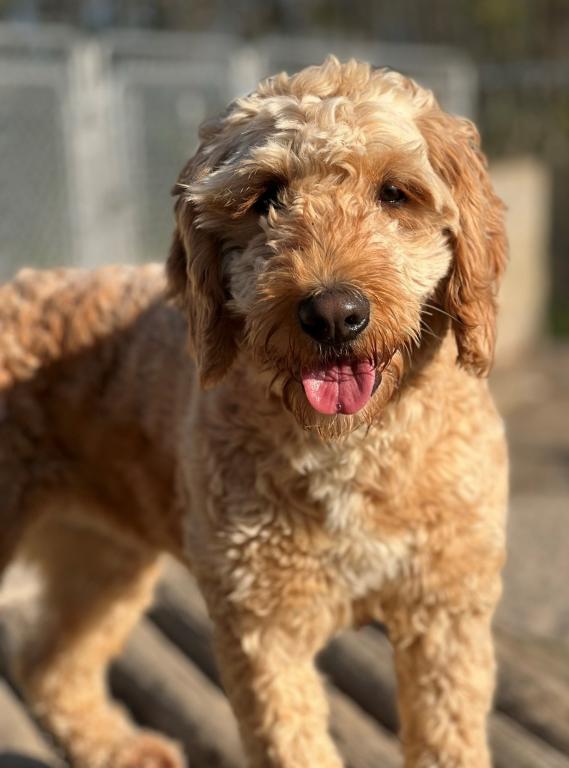 Rio de Janeiro
Rio de Janeiro is our apricot abstract F1bb labradoodle. She can produce various shades of cream to apricot to red as well as black in solid, abstract, parti and Merle. She will produce pups in the 25-40 lb range