Menu
Available Puppies for sale
We have had a litter of beautiful purebred lab puppies born Jan 13.
Pups are ready for new homes March 7th.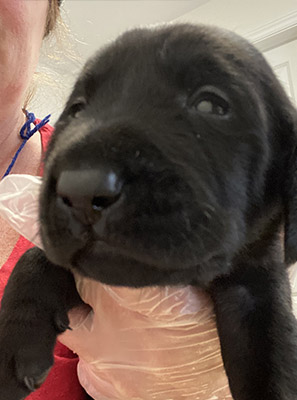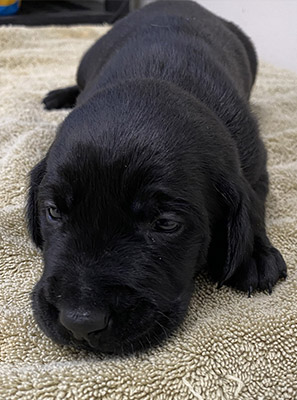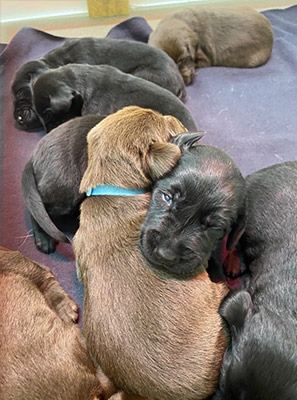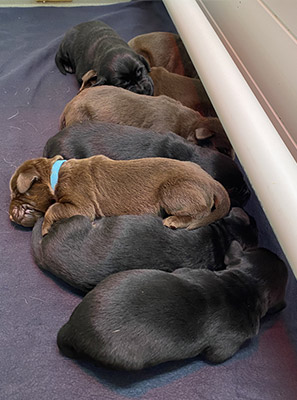 Please call or text 519-270-3725 for info on pups still available from this litter.
---
We are filled with excitement and anticipation for our 2020 litters:
SPRING/EARLY SUMMER
STANDARD POODLES Tess and Hank
F1bb Labradoodles Ellie Mae and Hank
F1b Labradoodles Dagger and Percy
Choc Labrador Retrievers Libby and Dozer
LATE SUMMER/FALL
F1b Labradoodles Emma and Archie
Labrador Retrievers Ruby and Bruno
Labrador Retrievers Phoebe and Bruno
We are currently taking names/numbers for our wait/call list. If you would like to be added to a list for one of the following litters please go to the "contact us" page and let us know which litter list you would like to be added to.
We will call/message once we know the approx due date of the litter and then again once the litter has arrived. We will accept deposits on pups at this point. First deposit received will have first pick of males or females and second deposit will get second pick and so on.
Looking forward to helping you chose your new fur baby. 😊