Menu
Dads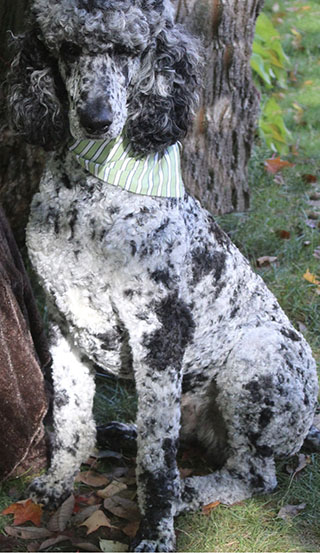 Hank
Hank is our gorgeous blue Merle standard Poodle. He is a big, gentle regal guy. He loves to trot along beside you when out walking. He has produced big healthy standard poodle and labradoodle pups for us.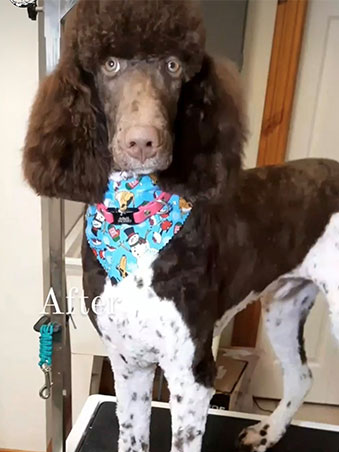 Hugo
Hugo is a beautiful brown and white tuxedo standard poodle. He will produce puppies in blacks, browns and creams in solid and abstract as well as merle depending on who he is paired with.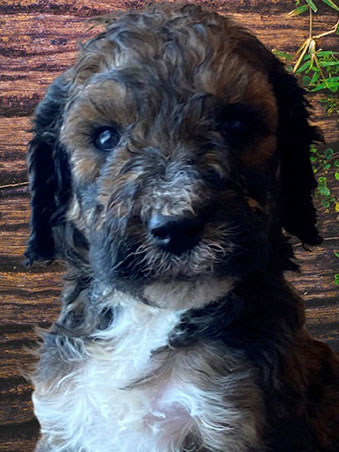 Manny
Manny is our up and coming stud. He is a red sable phantom standard poodles with the ability to produce patterns such as sable, phantom brindle and parti as well as solid and abstract in black, red and cream in poodles and labradoodles.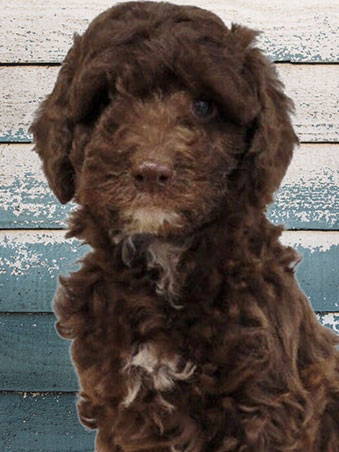 Riley
Riley is our mini brown abstract male labradoodle. Paired with one of our smaller female poodle, he will produce solids and abstracts in black, brown and cream as well as parti and merle producing a smaller size labradoodle.